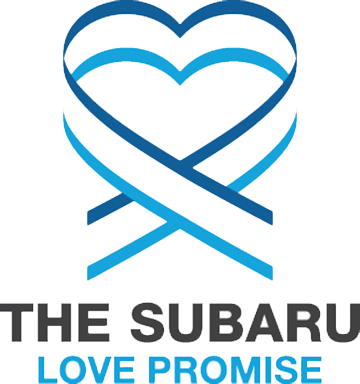 What is the Subaru Love Promise?
Subaru and our retailers believe in making the world a better place and the Subaru Love Promise is our vision of respecting all people. This is our commitment to show love and respect to our customers and to work to make a positive impact in the world.
How is Wackerli Subaru dedicated locally to the Love Promise?
Our Love Promise can be seen in various partnerships with local charities and non-profits. We're grateful for the opportunity, not only to be a part of our community, but to serve it as well.
snake river animal shelter
Love Promise Stories from Wackerli Subaru
Subaru and Wackerli Subaru believe in making a positive impact on the communities in which we live and work. We uphold that belief through our Love Promise Community Commitment. Every month, we select inspiring stories from customers and partners from around our area who strive to support our collective commitment and feature them here
The O'Haver Family- A Rescue of the Hearts - Ohaver F
While most people's world has been rocked by the COVID crisis, my family had our universe rocked by the sudden loss of my 33 year-old husband, Jacob. My name is Sydney O'Haver and I never could have expected the call I would receive when my husband's work experienced a bank robbery. The stress of the robbery caused my husband to have a ruptured aortic aneurysm on July 2, 2020. This was a tragedy that far surpassed any current events, and a person could wonder, and I wondered myself, how comfort and healing could even begin for us. It turns out that the amazing power of love and attention by three little kittens has been the saving grace that we needed in order to begin to cope. My children and I had been caring for a stray kitty and were ready to personally adopt it when it disappeared and never came back. After the loss of Jacob and now this stray kitty, I decided to spontaneously visit the Snake River Animal Shelter to help a new kitty in need and try to redirect my kids sadness. I have 4 children, three daughters and an infant son; Scarlette is 11, Sienna is 9, Secily is 5 and Desmond is our 9 month-old baby boy. I went to SRAS to adopt just one kitty but found that the shelter was having a $20 cat special, so I left the facility with three kittens, one for each daughter. The kittens have brightened our lives in so many ways, they have been super cuddly and provided a sense of healing and direction for each of our kids. Each kitty seems to fit each child perfectly and they have given every child a sense of purpose. My oldest daughter, Scarlette's kitty, Kuzko, is the calmest and most relaxing kitty. He helps to settle her nerves because as the oldest she has had to help a lot in her father's absence. Sienna, who is a natural caretaker, adopted Luna who was a very shy and timid kitty and has found security and confidence through Sienna's tender loving care and patience. Secily is a fearless fireball of energy and is very social and friendly. Her kitty is Ash and is a perfect fit with energy to match hers. He loves to be a part of all she does and loves to be carried everywhere she goes. Their activity is a daily amusement! I could have never known the incredible impact these kittens would make in brightening our lives and I can only hope we have brightened theirs too. I am just sure my husband is laughing as he looks down on us from heaven and sees the antics of our new furry family members.
---
Subaru Loves - Susie W
This was the first year Jenna with Wackerli Auto participated in the blanket delivery. As you can see by the picture she had a great time engaging with staff at the Teton Cancer Institute during the delivery. Both Jenna and staff were touched by the care cards that were filled out by Wackerli customers and staff.
---
Helping Idaho Falls' Meals on Wheels Association - Alex L
To continue our Summer of services, we had the pleasure of helping the Meals On Wheels association at the Idaho Falls Senior Activity Center. Here is a story by Josh Johnson, our General Manager: I noticed today that Rachel brought a beam of sunshine to so many people. Some of whom probably won't see anyone else until she brings them lunch tomorrow. They each lit up and we're so happy to see her. Most with open doors watching for her arrival. There were many hugs exchanged today. Some of the homes were like stepping back into time with knitted shawls and blankets draped on couches and old box TV's, another with a plastic flower garden living room with walk ways through each room with every other available floor and counter space filled with plastic flowers like a perfectly manicured yard. Rachel told me of some who have passed on that she missed, and introduced me to one sprightly centenarian that didn't look a day over 80. The one thing I couldn't help but appreciate, is how much Rachel truly cared for and knew about each person we delivered food too. Thank you for letting me experience this with her today.
---
Cleaning up the Idaho Falls Greenbelt - Cassy W
The Wackerli team got together on Friday April 22nd to help the Park & Recreation of Idaho Falls, cleanup an area of the greenbelt that got damaged during construction. We are very proud of them for sharing their time and helping our local community.
---
Wackerli Subaru Supports the Snake River Animal Shelter - Cami S
Wackerli Subaru and the Snake River Animal Shelter has partnered to began fundraising for our shelter facilities there were 100 domestic animals euthanized or destroyed each week in the Upper Snake River Valley. This is a large number for our population. Our efforts have brought attention to this and volunteers are working hard to bring that number down. However, the Upper Snake River Valley consists of many rural cities and our volunteers are fostering animals in their sheds, their garages, and their basements. These volunteer groups need a home base shelter large enough to house and help these adoptable animals find their "furever" home. Unlike other animal shelter facilities, the Snake River Animal Shelter (SRAS) will provide a longer opportunity for animals to be adopted, thus avoiding the need for euthanasia. This unique place will not only offer adoption services, but grooming services, a pet store, and a place for the animals to socialize with each other. A walking path around 16 acres of scenic property for the community to enjoy will be provided and eventually connected to the Idaho Falls Greenbelt. Education will be a large part of the existence of this facility. Teens will be invited to participate in the care and feeding of the shelter animals. Senior citizens will be the guests of the shelter as well, participating in programs that include the animals. This is the future of the Snake River Animal Shelter.
---