REVEAL OF THE NEW SUBARU VIZIV-7 CONCEPT DURING THE 2016 LOS ANGELES AUTO SHOW
October 17th 2016 was a big day for Subaru as Fuji heavy Industries, LTD, the manufacturer of Subaru vehicles, unveiled a new 3 row AWD concept from Subaru, the VIZIV-7 SUV.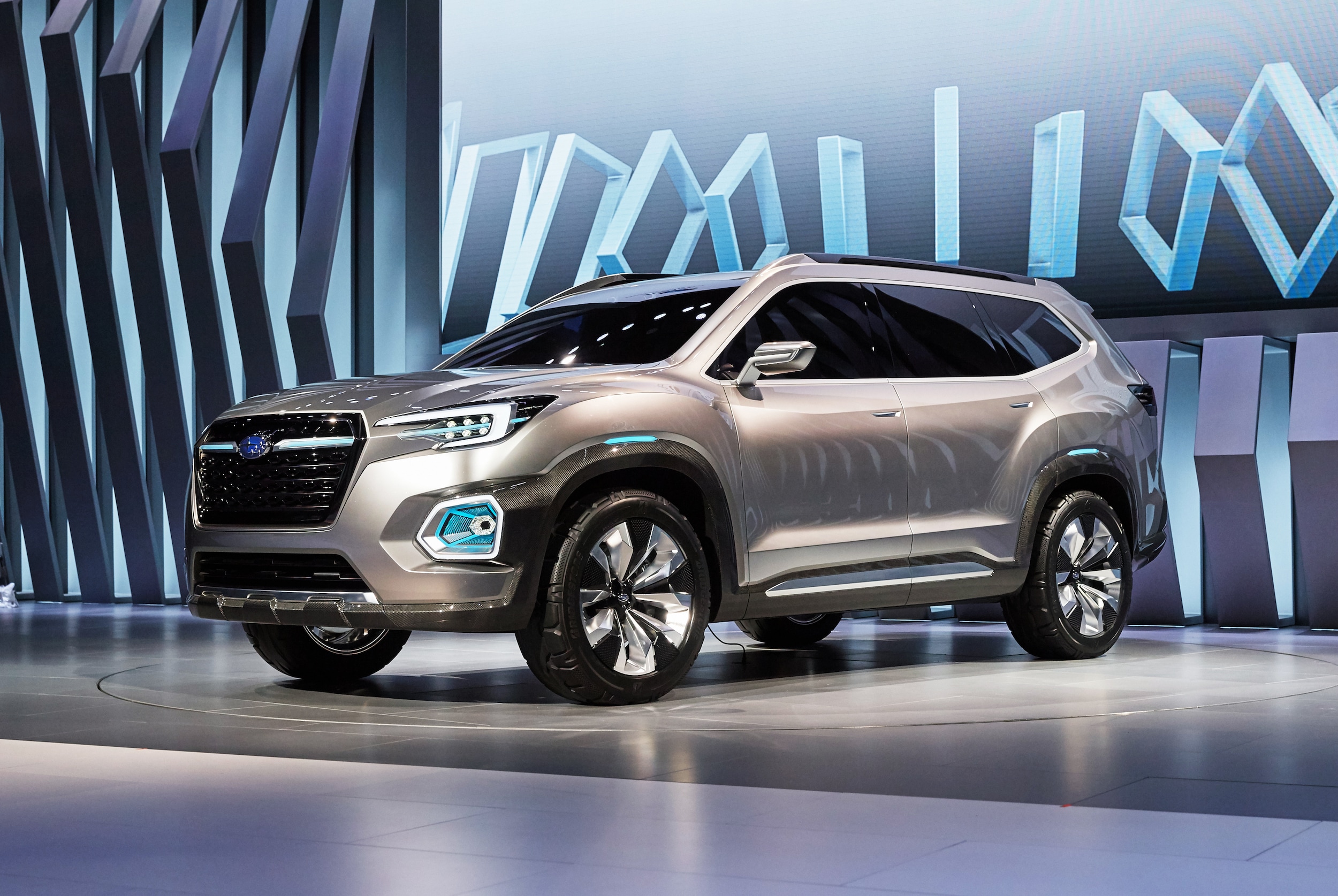 Subaru VIZIV is a concept series embodying the future vision of car development for the "enjoyment and peace of mind" that Subaru wants to provide to customers.
With the VIZIV -7 SUV Concept, Subaru is demonstrating its thinking about how big a future Subaru SUV can be. "The concept expresses our core brand values, safety, dependability, capability for outdoor activities and a forward looking attitude," said Takeshi Tachimori, corporate executive vice president, Fuji Heavy Industries, LTD. "We know customers in this segment want a full-sized vehicle and the next 3-row from Subaru will be the biggest Subaru vehicle ever."
With full three-row capability and Subaru's DYNAMIC x SOLID design philosophy, Subaru VIZIV-7 SUV Concept shows the size direction of the all-new three-row midsize SUV to be introduced to the North American market in early 2018.